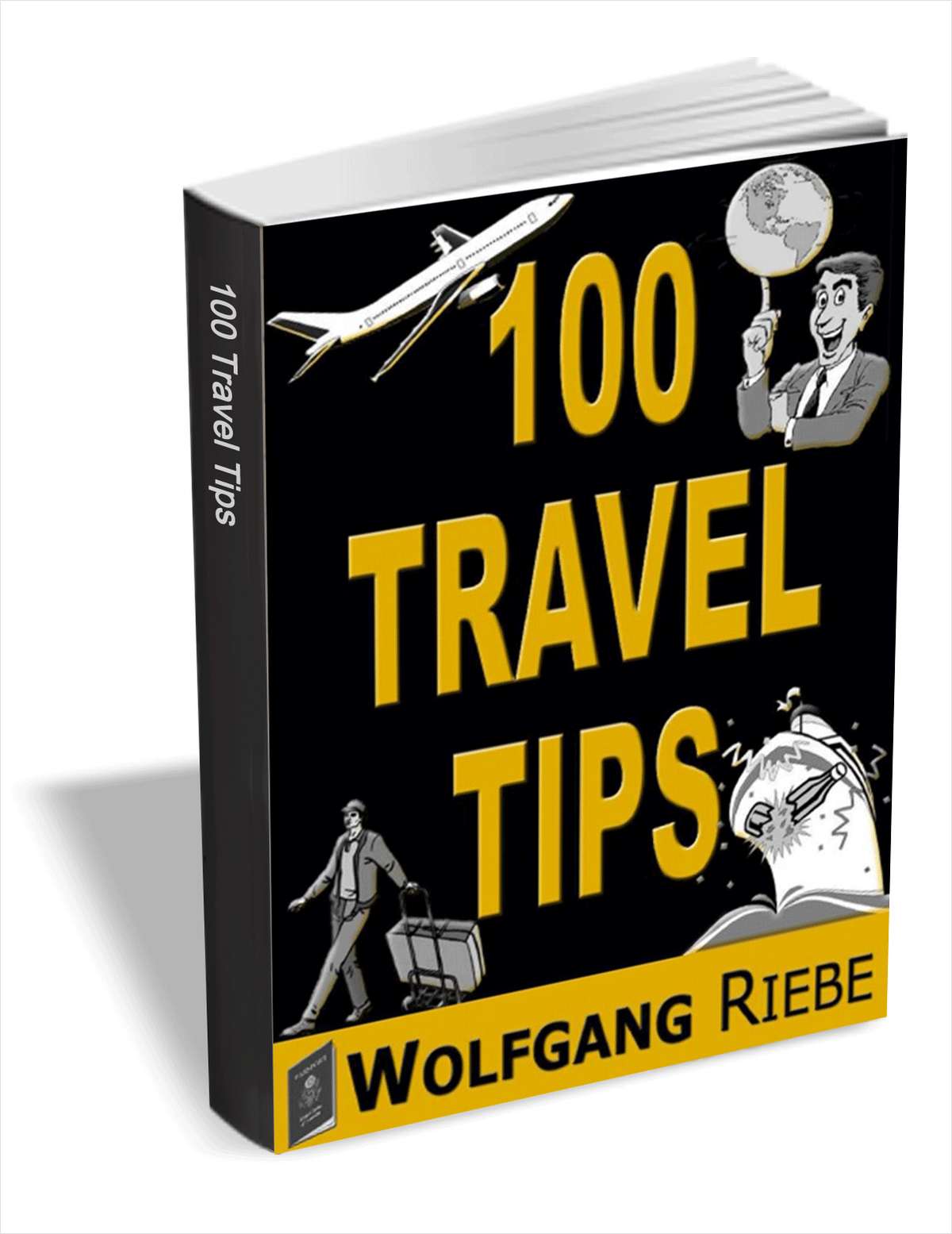 Love to travel? New to travel? Either way, this free eGuide called 100 Travel Tips can make your next holiday or business trip better! Written by Wolfgang Riebe, 100 Travel Tips offers practical and simple tips which will make your next travel experience a breeze!
This guide is broken down into three sections:
Before the trip
At the airport and on the plane
At your destination
Make your next trip exciting – instead of stressful – with these effective tips.