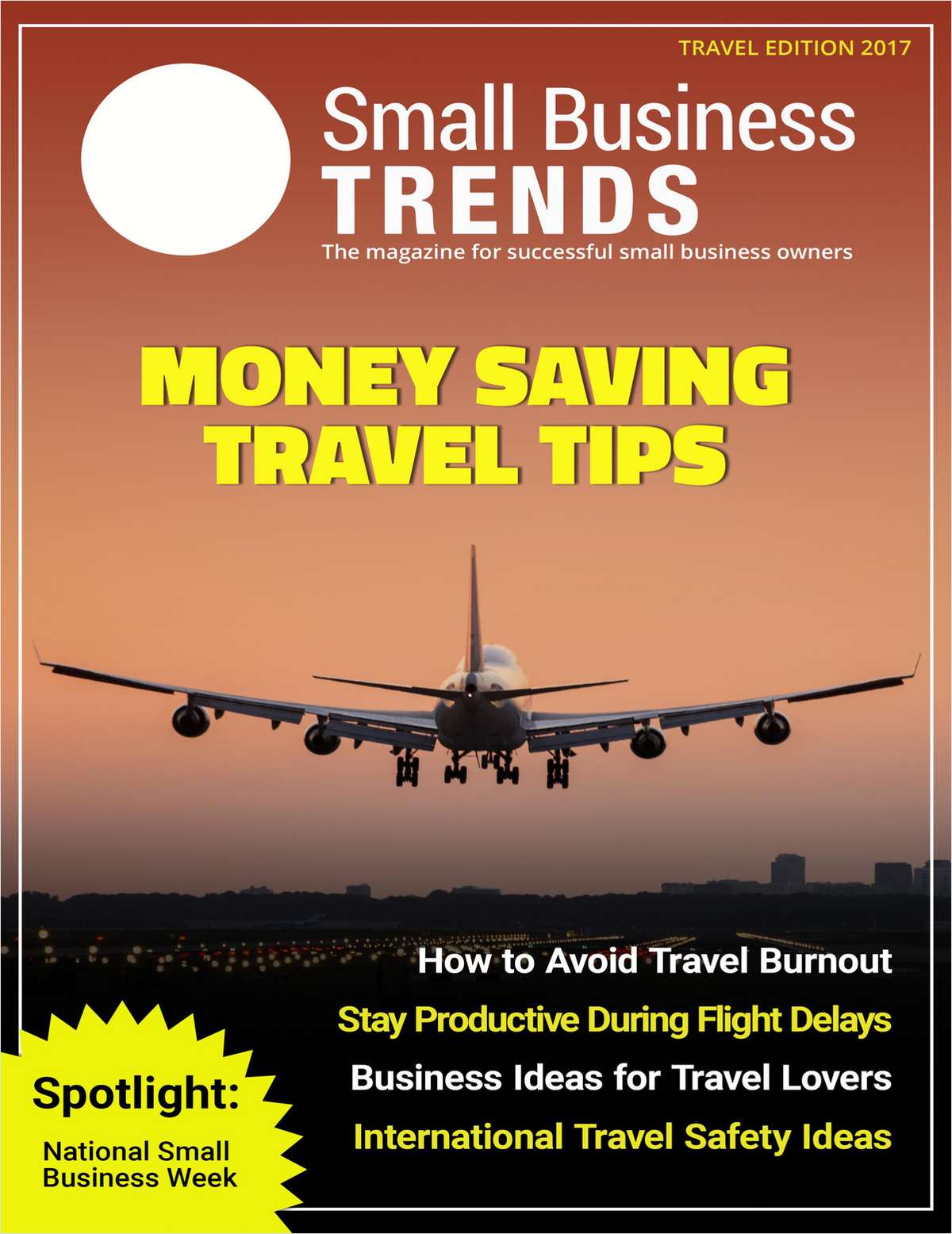 Get free money saving travel tips in this free issue of the digital edition of Small Business Trends Magazine!
Description:
When done right with the right planning, a business trip can solidify existing relationships, put an important face to your company and perhaps even lead to new relationships — and new opportunities! But it can also be a real drag on your company's bottom line. And for small businesses, every dime matters when you're on the road.
In our latest magazine issue, we look at the highs and lows of travel for small business owners.
Gabrielle Pickard Whitehead shares some great money saving tips in our Travel Edition cover story. Later on in the magazine, she talks to an expert about the phenomenon of travel burnout and how it can be a drag on both your small business and you personally. And Annie Pilon shares road warrior advice for startup entrepreneurs, travel enthusiasts and the entrepreneurial business traveler.
Nash Riggins tells us how we can get away from work without totally disconnecting and Rob Starr previews details from the upcoming National Small Business Week event and gives a history of the U.S. Small Business Administration.
You'll find all this and more in the Small Business Trends Magazine 2017 Travel Edition!
Get your free copy of Small Business Trends Magazine 2017 Travel Edition now!